When I Was Your Man Lyrics: A Soul-Stirring Ballad of Lost Love and Regret
In the soulful melodies and heartfelt lyrics of "When I Was Your Man" by Bruno Mars, lies a heart-wrenching tale of lost love and remorse. This emotional journey takes listeners back to a past relationship, evoking the bittersweet realization of missed opportunities and cherished memories. Bruno Mars's impassioned delivery tugs at the heartstrings, expressing the pain of witnessing someone else now holding the love that once belonged to him. 
The haunting chorus echoes the yearning for a second chance, a longing to change the past and savor the love that slipped away."When I Was Your Man" is a powerful masterpiece that showcases Bruno Mars' exceptional vocal talent and his ability to connect with the audience on a soulful level. The song serves as a poignant reminder to cherish love and appreciate the moments spent with loved ones, for the past cannot be altered.
Ultimately, this heart-rending ballad leaves a lasting impact, urging us to embrace the love we have today, for tomorrow may never come. It is a timeless tribute to the complexity of human emotions and the universal experience of love and loss.
When I Was Your Man Lyrics
Same bed but it feels just a little bit bigger now
Our song is on the radio but it doesn't sound the same
When our friends talk about you, all it does is just tear me down
Cause my heart breaks a little when I hear your name
It all just sounds like ooh, ooh, ooh, ho
Mm, too young, too dumb to realize
That I should have bought you flowers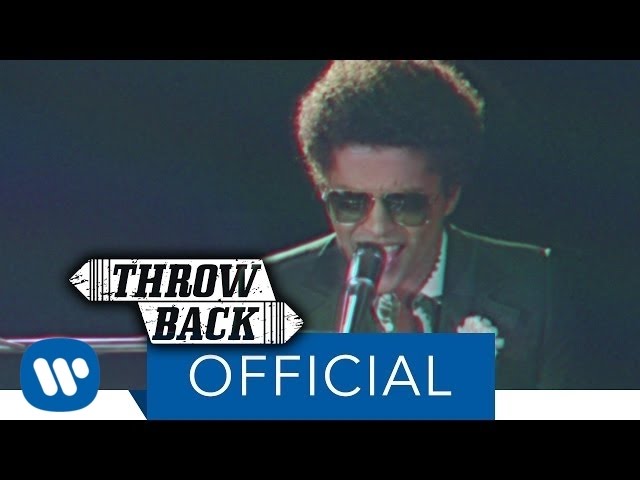 And held your hand
Should have gave you all my hours
When I had the chance
Take you to every party 'cause all you wanted to do was dance
Now my baby's dancing
But she's dancing with another man
My pride, my ego, my needs, and my selfish ways
Caused a good strong woman like you to walk out my life
Now I never, never get to clean up the mess I made, ohh
And that haunts me every time I close my eyes
It all just sounds like ooh, ooh, ooh, hooo
Mm, too young, too dumb to realize
That I should have bought you flowers
And held your hand
Should have gave you all my hours
When I had the chance
Take you to every party 'cause all you wanted to do was dance
Now my baby's dancing
But she's dancing with another man
Although it hurts
I'll be the first to say that I was wrong
Oh, I know I'm probably much too late
To try and apologize for my mistakes
But I just want you to know
I hope he buys you flowers
I hope he holds your hand
Give you all his hours
When he has the chance
Take you to every party
Cause I remember how much you loved to dance
Do all the things I should have done
When I was your man
Do all the things I should have done
When I was your man